Introducing the Ford Family
Start early, get approved online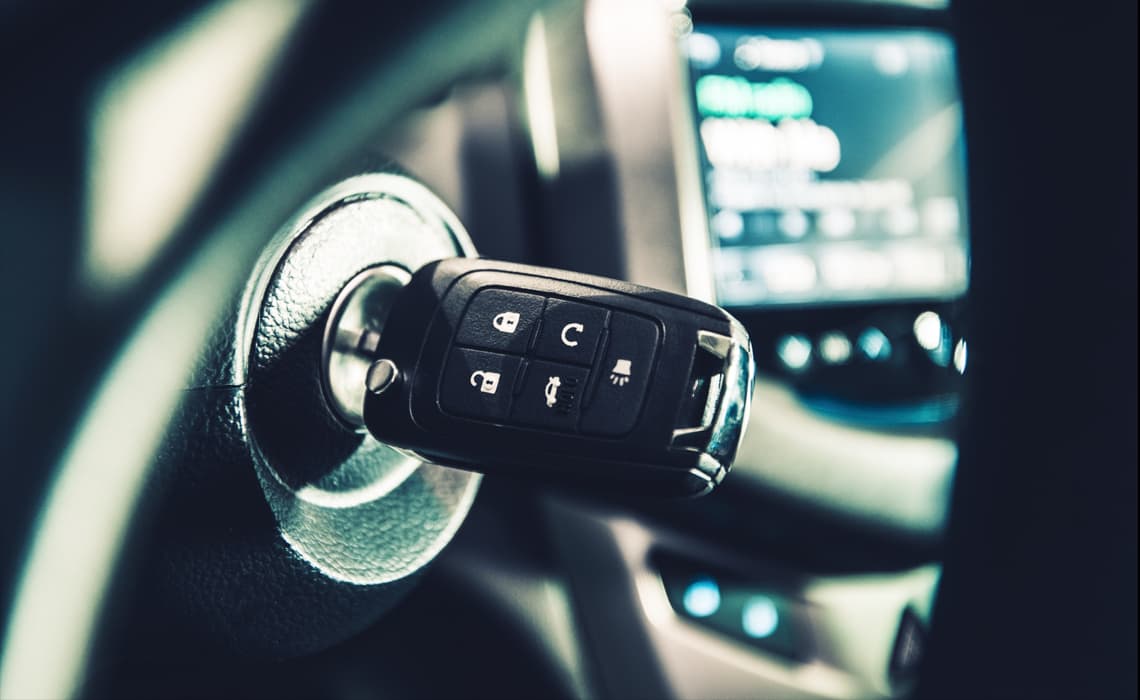 Sell us your car, even if you don't buy from us.
We're always looking for vehicles to stock our lot with. Get an easy, no obligation, online quote for your vehicle.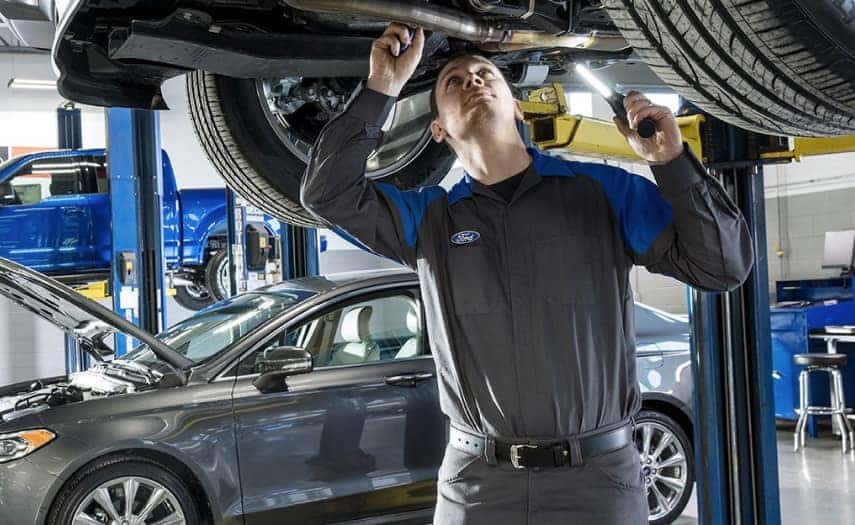 Service For Your Vehicle, Peace Of Mind For You
Get the most out of your vehicles from techs who know it best.
We're Here For You
Vernon Ford always puts customers first!
Don't take our word for it: Read our reviews and see what everyone is saying.
I basically never leave reviews, not worth my time, however,when a company exceeds my expectations I feel obligated to give credit where credit is due. I live in South Florida where new cars are selling well above MSRP. While looking for a 2022 RAM Laramie,I was surprised to find the quality and pricing provided by Vernon. To make a long story short, Rodney in sales was very courteous, respectful and not pushy, Melanie with the paperwork was efficient and kept me informed. Finally the vehicle,1800 miles away,was delivered,full gas tank and clean. Amazing and I would definitely purchase from them again.
This was the best experience I've had, having maintenance done on my truck in a long time. Some places have forgotten how to make the customer feel they've come to the right place. Many places can sell vehicles, but not all places can service the vehicles. The service manager treated me with respect and made sure my truck got in to be serviced just minutes after I got there. The mechanic shared with me what he found during his inspection and allowed me the opportunity to decide how to resolve the issue. The employees appeared to be happy and took pride in what they do. Must be a result of a good Company and perhaps a Company trying to take care of their people. I'll be back.
Great customer service and honest and helpful staff. Buying a new vehicle was very easy
Porsche Parker did an excellent job
James Baker was very nice and helpful when I had my Lincoln serviced.
Nick, was a pleasure working with. Here answered all my questions in a timely manner and made sure that I was up to date on the truck ordered status. Nick said this would be a painless process and it was. Excellent Customer Service. I will defiantly be coming back and referring Vernon Auto Group.
Nick, did a wonderful job taking care of me from start to finish. I have nothing but good things to say about Vernon Auto Group. The buying process was painless from start to finish. Nick now have's a new life long customer. Excellent customer service. Keep up the good work.
It was a great experience and they helped me find exactly what I was looking for!
We did the transaction completely by phone. Steve was very professional during the transaction and Vernon Auto Group emailed me the signed paperwork very timely. The gentlemen that delivered the truck was very polite, friendly and professional.
Excellent experience!!! I found the vehicle on the internet and gave them a call. I worked with Alex and Steve who were awesome to deal with. They worked through everything for me and kept in touch the entire time. Everything went so smooth with the transaction. I live over 350 miles from Vernon, Tx. John Franco set up the delivery and the car was setting in my garage within 3 days of my initial call to them. The car was just as describe and the experience was Excellent!!! Thank you all!!
Excellent buying experience. Would recommend Steve and Ralph to anyone interested in a Ram truck.
Steve was great to work with and made the process of buying a vehicle out of state a breeze. Thanks Vernon Auto group.
I was given the heads up by an old family friend about Vernon Auto. I figured I would give it a shot after seeing a vehicle that caught my eye. Vernon Auto Group is unlike any dealership I have ever been to. The entire team was supportive and helpful, but like, genuine, and actually nice to work with. They were listening to my needs and being able to work with my expectations and standards for a vehicle and provide me with an even better deal than I had expected to get. The Customer Service is nothing short of phenomenal, it was more of visiting an old friends house rather than a car dealership with sleazy salesmen. The entire process was very informative with Steve keeping me as up to date as possible on the vehicle I wanted. Once at the dealership, Alex and Chris were very helpful in finding the perfect fit for my next vehicle. Alex was casual and not pushy or attempting to talk me into a more expensive vehicle. Chris was a great help when finding me the best financing plan, he was able to clarify details and help put me at ease when running the numbers. The dreaded paperwork may have been the most fun part, working with Tori and John. They kept the most boring process fun and lighthearted, I didn't think that was possible. Normally, I hate the paperwork time, this time it was actually enjoyable. Never thought I'd say paperwork at dealership was fun, but it was. Awesome experience, can't wait for my next purchase because now I have a dealership. I cannot wait to work with this team again. I've found my place to buy!
Steve was awesome to work with.. We will recommend others to him in the future.
Tyler Brinks was excellent to work with, a professional. Tyler had all the paperwork and the car ready before I arrived. Purchase was quick and easy, but what really impressed me is he helped me load the car onto my trailer which was difficult due to the low clearance of the GT500 Cobra. He is someone I will seek out and work with again!
Had a very pleasant experience with this dealership. Pain free, hands free. Ordered my truck while sitting on my porch. Delivered the truck according to my schedule. Would highly recommend using Vernon Auto group for your next truck purchase. Ask for Steve Ybarra.
They kept their word and got my Ram 2500 fixed just like they said they would. GREAT PEOPLE to work with. THANK YOU for everything. Ray Russell Longview,TX
Nicolus Fuentes got us a fair price on our trades and a great price on the new trucks! Definitely recommend
oil change - always great service?
Rodney was amazing! Made this the easiest car buying experience I have ever had! Will definitely return for 100% of my car buying needs!
Awesome buying experience with Steve Ybarra of Vernon Auto Group! Every person we talked to were very nice. Mandi and Kay Lynn went above and beyond to get the financing done. Ralph and David delivered the truck to us on a Sunday which was great as I work 6 days a week. Thanks so much!
Derek was really nice didn't try to pressure me into anything like other dealerships.
Bryan was incredible to work with and very knowledgeable! I bought my truck on a Thursday afternoon and had it by Saturday evening they delivered it to my front door in Redding California at no cost.
It was the smoothest and easiest buy/sale ive ever had. Tyler and Sara definitely made it an easy transition in all aspects of the deal. We will definitely be back in the future
Great people to work with. Very efficient and call backs are very quick. Could not believe how fast everything went with getting the truck to me.a1000 miles away
Built for the
Road Forward
Your job has never been tougher. And we'll be here to help you keep working. Ford Commercial Vehicles are engineered to withstand the severity of everyday on-the-job duty.
Welcome to Vernon Ford
When you choose this dealership, you choose a lifelong partnership with your dealer. We are committed to helping you find the right vehicle for you as well as preserving the performance, safety, reliability, and long-term value of your vehicle purchase. You can count on this dealership for an opulent service experience from the moment you enter our showroom. Visit us today at our address — our seasoned professionals are ready to answer any questions you may have.
This dealership strives to provide the best vehicles and service possible to the dealership area. Or experienced sales and service staff is available to help you find and maintain your next vehicle. Visit our showroom today and let us help you find your dream vehicle!
Contact Us
Located in Vernon, TX
3701 Hwy 287 W. - Vernon, TX 76384